Dear Sisters and Brothers,
I hope you had an amazing start to 2022 and celebrated the passing of time with your family, friends, loved ones, or yourself.
We must always remind ourselves of the reason we are here in this Earth Spiritual Training School. We came to Earth out of the dedicated love and respect we have for our Creator God to train as Co-Creator Gods and to support the ONENESS of Creation. All of Creation is our home, and Creator God needs Co-Creator Gods to assist in the administration of our home. Creation continues to expand, something we are not aware of while training in Earth's Spiritual Training School. Let's be diligent of who we are and the power we have within us, as we approach each moment as a Co-Creator God and live that moment in God Consciousness.
In Chinese Zodiac, 2022 is a year of the Tiger, starting from February 1st, 2022, and ending on January 21st, 2023. The Tiger is known as the king of all beasts in China. The zodiac sign Tiger is a symbol of strength, exorcising evils, and braveness. Many Chinese kids wear hats or shoes with a tiger image of for good luck.
In 2022 (a year of the Tiger), every zodiac sign's horoscope will change. Some will get rid of the challenges encountered in 2021, while some will need to be prepared for new challenges and opportunities.
Click here to determine your Chinese Zodiac Animal sign.
Ox and Goat are the luckiest zodiac signs in the year of 2022. Rabbit, Dragon, Horse, and Rooster people are destined to enjoy a smooth life and good luck in making money in 2022. For those born in the years of the Rat, Snake, Monkey, Pig and Dog, you will need to make comparatively more effort in order to make achievements in 2022.
Anyways, the point is, that no matter what sign we were born in, there is always work to do to truly enjoy our Path to Oneness. And working on your relationships with the world around you are the ultimate technique to experience the bliss.
If you are emotionally constricted or anticipating separation and it seems there is no way for the relationship to regenerate. You need to be vulnerable and generous with your heart to heal a relationship.
People mistakenly think that emotionally withdrawing from a partner will protect them from being hurt. In fact, they are already hurt and are simply trying to numb themselves. So they are only holding on to that pain, while pretending it isn't there and stifling their chance to loving reconnect with their partner in the process. Even though it feels scary the path to love requires you to open your heart and become big enough to embrace all the feelings that come with relationships and integrate them into a loving life.
In this Earth Spiritual Training School, the soul is ALWAYS connected to the Heart and Mind of God. There is a frequency in the brain of each soul, one of many frequencies, that attunes to the Mind of God in every moment. The Master Ascension Program teaches a technique to train the soul in attuning to this God Frequency, where the soul can communicate directly to God, Universal Mind, and God is ALWAYS in communication with each soul.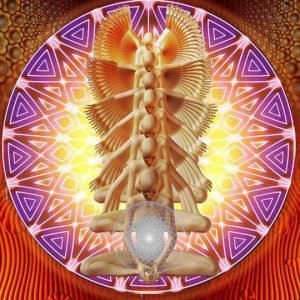 We will tell you; there are No Accidents and No Miracles in Earth's Spiritual Training School. In this Earth Spiritual Training School it is the soul's purpose and responsibility to train to become a Co-Creator God. The agenda of this Spiritual Training School means the soul must discipline every thought, word, and deed in every moment. In addition, the soul must learn the functionality of the Conscious and Subconscious Mind and the affiliation with Universal Mind during the Creation Process. More importantly, the soul must clean their Light Body from all emotional parasites such as fears, unhealthy thoughts of self and others, and haunting thoughts of abuse or misuse of energies.
You may also book a free consultation call with me if you'd like to learn more and how you can grow – spiritually, mentally and physically as per your soul requirements. To book a free consultation, simply click the Consult with Tim button on our website.
Much Love, Success, Support, and Oneness on your Path,
💖 Tim Doyle & The Golden Ones🌟
PS – Please share this newsletter with family, friends, and Loved Ones and ask them to sign up for the newsletter on thepathtooness.com